Andrey Filimonov, HARMAN: "AI is not a tool, but rather a paradigm for extracting knowledge from data"
Andrey Filimonov, Head of New Directions Development, HARMAN X, is sure the boom of AI technologies and machine learning is still ahead. However, many companies are creating new products and services based on AI right now.
The division of the world-famous company HARMAN in Nizhny Novgorod (HARMAN NN) is no exception. They developed a scalable eNOVA platform based on artificial intelligence to create and personalize voice assistants. Also, HARMAN designed an AI assistant for sales assistants with a self-learning database containing information about all store products and customers' requests. Furthermore, right now the company is developing a driver condition monitoring system that evaluates the combined perception of the driver's brain activity with emotions and facial expressions, called NEUROSCIENCE.
Global CIO talked to Andrey Filimonov about the development of new products and his expectations for the future of AI technologies.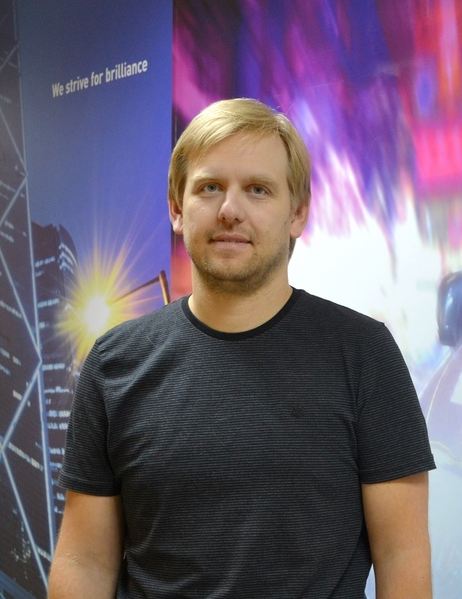 What are the specifics of using artificial intelligence to develop new products?
AI could be used by a business in several ways. The key one is an integration of AI-based components in the products. So it is not entirely correct to say "using AI to develop new products", because AI is the product already.
There are many examples of this technology implementation. The classic one is image recognition applied to specific cases such as advanced driver assistance systems. However, there are a lot of cases when technology achieves a semi-fantastic level. AI is used for machine learning and neurophysiology methods to analyze the internal state of a person.
Harman is actively implementing AI components into the internal product ecosystem. For example, the next-generation JBL Quantum headphones use AI components to build a custom map for deep audio immersion in games and movies.
Many of the components are developed by AI experts in close collaboration with subject-matter experts, in this case, audio processing specialists. Thus, these products combine the best of both worlds. With the use of AI, they solve the tasks more efficiently than with classical approaches
What is the process of choosing the areas of AI implementation in the company?
The choice occurs in different ways. It could be data-driven in cases when someone realizes that an accumulated "data lake" may be used to extract knowledge and build new products effectively. Often data is accumulated for specific purposes, such as accounting and cataloging. But then it is applied to solve unexpected issues.
In other cases, the choice is dictated by the market. If a company doesn't fulfill customers' current needs, it will lag behind badly. However, the business should think ahead and develop solutions creating markets themselves and new customers' needs.
It is difficult to anticipate such directions. It requires certain instincts in this area. However, if a company guesses, efforts will be repaid a thousandfold giving both satisfaction fr om contributing to progress and meeting business goals.
A good example is HARMAN's complex analytics of the mental and physiological state of drivers. When we initiated this kind of research, our potential customers and partners were confused. We were often looked at as people doing who knows what. However, after two years, we see huge demand for this technology from leading automakers.
The data collection process for the analytics complex of the mental and physical condition of drivers.
Interest in this complex is caused by several factors:
— The wide spread of a healthy lifestyle and related gadgets. Now there is no need to answer the question "Why monitor your condition?". The social acceptance of this need has occurred. Nowadays, the lack of this technology in cars confuses, as some people spend several hours driving in inconvenient conditions.
— The desire of automakers to stand out in the market and provide their customers with service beyond the imagination. For example, according to the head of Daimler, the new concept of the Mercedes S Klasse is that "the driver after a trip to the S Klasse should feel better than before."
What are the most common challenges you face while developing products using AI?
There are a lot of them, actually. So, to summarize, a classic story are a lack of data, usual poor formalization of tasks, and insufficient development of available tools demanding to invent of custom solutions. Furthermore, there is a serious gap between "academic" and industrial AI.
The previously mentioned case of mental analytics illustrates why data is the cornerstone of machine learning. Even if we focus only on data representativeness and variability, the scale of the problem strikes.
Firstly, we find several visible signs of difference between drivers such as ethnic and age groups, gender, the color of eyes, hairstyle, and facial hair. However, there are even more unapparent traits that could be described only after the study. Also, conditions and factors related to the environment, not the drivers themselves should be taken into account. It is how, when, and wh ere driving occurs. All this data need to achieve the goal — to create a product working in real conditions.
That is why we collected petabytes of data streams from thousands of participants to create algorithms for diagnosing the internal state of the driver. Collecting, transferring, storing, and processing such volumes is a separate complex discipline requiring almost half of all the engineering forces of the team.
What advice would you give to IT leaders who plan to use this tool in their company?
It is hard to give any general recommendations. AI is not a tool — it is instead a flexible paradigm for extracting knowledge from data. Each application of it generates its difficulties and leads to its achievements. Again, without getting too specific, I would recommend remembering two points.
First of all, any system based on AI or, more precisely, machine learning is only as good as the data with which it was created. Dirty data or a lack of understanding and interpretation inevitably leads to a deterioration in the result or even the impossibility of achieving it.
Secondly, machine learning is not magic. It is a mathematical apparatus with its advantages and disadvantages. This understanding is crucial both for managers, who apply it, and who, unfortunately, think of ML as a universal and 100% effective tool for solving problems.
Machine learning engineers often treat technology not as a mathematical tool, but as a set of cubes from which one or another puzzle can be put together. They also rely not on understanding, but on the experience, of other engineers which could be irrelevant.
My credo is that everything that can be done without machine learning should be done without it. This statement is based on an analysis of the advantages and disadvantages of the technology as such, as well as how it can be applied.
What is your forecast for the use of technology for the next 20 years?
I am sure that we have not yet experienced the boom of AI and machine learning technologies. This can be seen both in the speed of the industry's technical development, in the talent market in this field, and AI's economic effect.
I don't think that it is generally appropriate to make forecasts for 20 years at the current rate technology and society are changing. However, I am confident, that the AI/machine learning industry will evolve at an accelerating pace.
Reference:
HARMAN X FUTURE INTELLIGENCE LABS is a stand-alone division of HARMAN focused on innovation across all business lines. The goal of HARMAN X Future Intelligence Labs is to invent algorithms at the intersection of information technology, artificial intelligence, and brain sciences, which will be part of the next generation of solutions for the HARMAN consumer and automotive electronics market and company partners and make smart assistants even smarter and more sensitive to human habits and weaknesses.